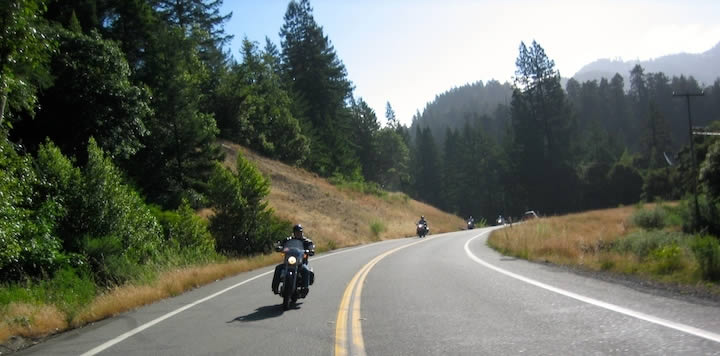 LEADERSHIP LESSONS IN MOTORCYCLING – Part 2
A LEADER SEES MORE THAN OTHERS SEE, FARTHER THAN WHERE OTHERS SEE AND WAY BEFORE OTHERS DO.
Anything less is not really leadership…
One of the most disastrous mishaps is one that blindsides you.
LEADERSHIP LESSONS IN MOTORCYCLING
Part 2 of 4
One of the challenges of being the ride leader is that you must exemplify the leadership principle that "a leader sees more than others see, farther than where others see and way before others do."
This is probably the most crucial criteria for becoming a ride leader… Or any leader for that matter…
Coupled with being "pre-warned" with awareness, this is where your communication comes into play with your team. Once the "obstacles" are seen and/or predetermined, it will benefit no one if the ride leader keeps this info to himself/herself.
There are a lot of motorcycle hand signals that are out there. In fact, there is nothing stopping you from creating totally "unique" hand signals in and amongst your riding group for as long as everyone in your riding group is aware of these.
In motorcycle riding, cascading the info down to the very last rider (aka "Sweeper") is vital in keeping the group safe. This same principle holds true in any team be it in the urban jungle or the concrete one.
To make sure all the signals are effectively cascaded down to the sweeper, it is then imperative to keep everyone within "line of sight". While this is very difficult at certain times like when there is a big volume of traffic that you are negotiating, the group should get back in formation at the soonest possible time. Hence, as the leader, you should also "check your six" every now and then to assure that you aren't losing anyone.
Don't miss out on Part 3…
In case you missed out, you may want to see:
Leadership Lessons in Motorcycling Part 1 of 4