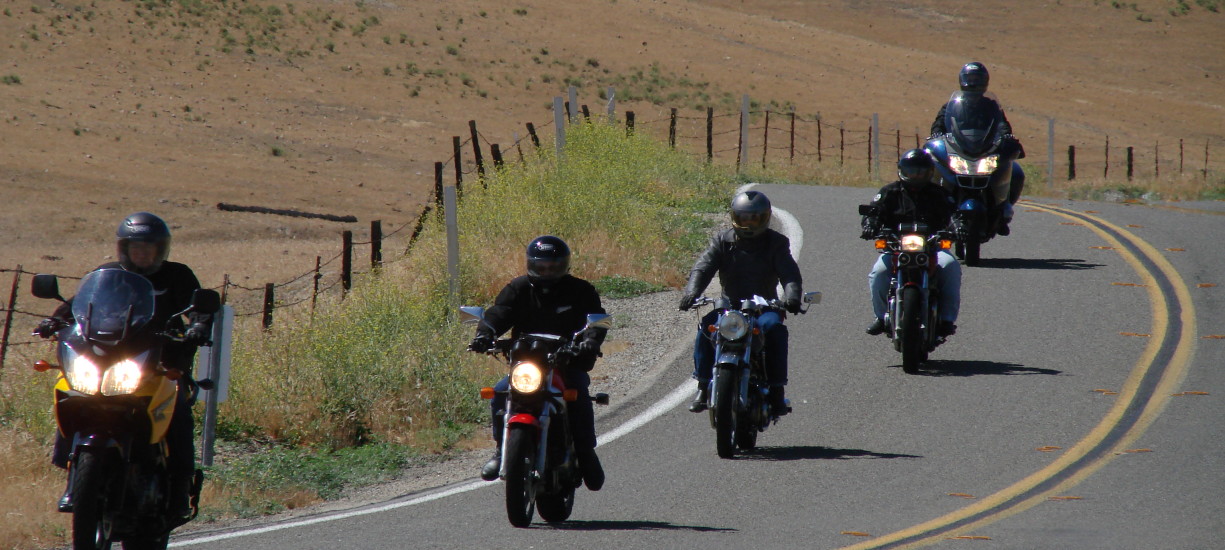 LEADERSHIP LESSONS IN MOTORCYCLING – Part 3
TRUST IS THE FOUNDATION OF ALL LEADERSHIP.
Without trust, there can be no leadership whatsoever. It is easy for people to tolerate honest mistakes; but it is non-recoverable when you break their trust.
LEADERSHIP LESSONS IN MOTORCYCLING
Part 3 of 4
Will you get in a car as a passenger if you do not trust the driver? No? I didn't think so. Fact is: Trust is the foundation of all leadership. This fact holds more true for me in motorcycle riding…
I frequently ride with the Southern Riding Brotherhood not only because I immensely enjoy their company, but because there is a certain order we have when we ride. This is preferable for me as the Bible says, "But be sure that everything is done properly and in order." (1 Cor 14:40 – New Living Translation). Though unspoken, we tacitly assign the ride order the moment we take-off. Should we opt to "break" this ride order, it is communicated to the entire group (via clear hand signals or "holding your new position" when you break the ride order).
Another group I had the experience riding with is characterized by a "you-know-where-we-are-going-so-we'll-just-meet-there" mindset… While this allows a little freedom for the faster riders in that they can zoom ahead, it really isn't ideal when things go wrong (remember the "line of sight" principle mentioned in the earlier blog?).
A funny incident happened one time when we ended up waiting for a rider whom we thought lagged behind at one of our "impromptu" rest stops (by the way, this group doesn't designate rest stops or "way points" as we call them)… After waiting for quite some time, we sent back another rider to check up on the missing rider… Lo and behold, the missing rider suddenly popped up from the opposite direction! It turns out that he somehow went ahead of the pack and was actually waiting for us. Good thing he got impatient and decided to check up on us so he rode back in the opposite way.
How often do leaders "lose" people either because of having no sense of order or, worse, because they don't trust their leader? While the former is sad; the latter is more so. Consider this: If the issue is a lack of order, then slight tweaks can possibly solve the problem. However, if the issue is a lack of trust, then that is almost always irrecoverable.
Are you confident that your people trust you? If they do, then great! It'll be easy to move forward and reach new achievements. If not, then you may want to work on building that trust up.
As a footnote, to all the Southern Riding Brotherhood riders who allow me the privilege to be the ride leader, many thanks to all of you!
One more part to go. Don't miss it…
In case you missed out, you may want to see:
Leadership Lessons in Motorcycling Part 1 of 4
Leadership Lessons in Motorcycling Part 2 of 4