ADVENTURE RACE AT YOUR FAVORITE THEME PARK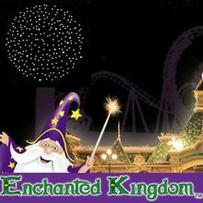 ENCHANTED A.R.K. (Adventure Race at the Kingdom)
Have a magical day at Enchanted Kingdom through our Adventure Race at the Kingdom. We will incorporate your favorite rides like the Space Shuttle, Rio Grande, Log Jam, Anchor's Away and many others throughout the program.
This program is great for company outings and family day events. (Available only for groups with a minimum of 100 participants).
For more information about our programs please contact:
Ms. Ritchel Yap at tel# 964-2658 / 370-7340
mobile# 0917-8614311 / 0920-9274974
or email ritchel@35.236.194.35.